Laundry Pick-Up & Delivery Service in Nicholasville, KY
Laundry Done In Just Three Simple Steps:
Step 1
Click "Schedule Pickup & Delivery"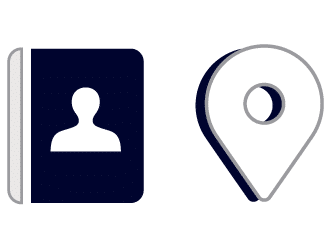 Step 2
Fill out your name and address
Step 3
Fill out the date you want the laundry pickup and delivery
Pickup & Delivery
Service (Recurring)
$1.89 Per Pound
$30 Minimum Order
Pickup & Delivery
Service (As Needed)
$2.19 Per Pound
$30 Minimum Order
Find A Laundromat Near You!
Reviews
What Customers Are Saying
Clean facilities and very friendly staff. Free WiFi and a few things for light entertainment if you bring children. My choice out of them all.
- Whitney R.
I drive from the East side of Lexington to use this laundry. Lots of other laundries between here and there, but this one just suits me in every way: big washers and dryers, very clean and the staff friendly and helpful. It's worth the drive
- Toni R.
The environment was clean and I didn't have to even worry about cleaning off a seat before I sat down, they definitely take good care of the laundromat. The employees were very friendly and interactive, I was able to have great conversations and of course some laughs.
- Mikaela S.
Cleanest laundromat I've ever been in! The machines are clean and well cared for. The staff cares and are very helpful.
- Phelecia L.
This place was great. My washing machine broke and with two small grandkids, it was a must to go to the laundromat. The place was clean and the attendant was awesome. She went above and beyond to help me out.
- Debbie S.
I needed a local laundromat and Google search directed me here, and I'm glad it did. The laundry attendant was very helpful and was constantly walking around cleaning. If you're in the Richmond area, I'd recommend using this laundromat for all your laundry needs! Thanks for the AMAZING CUSTOMER SERVICE!
- Jessica D.
Convenient and cost-effective. In an hour I can do 5 loads of laundry. Has nice big washers that hold up to 80lbs of clothes. Makes the burden of not having a personal washer and dryer lighter.
- Mark J.
Cleanest public laundromat you will ever find. Every machine I have used works as if they are brand new. The dryer will dry a double load faster and dryer than any I've ever used. Every attendant I have met actually greets you coming in, thank you, and wish you well going out.
- Larry R.
Extremely Clean, Very well kept. Great Staff, large washers, Dryers work fast. You'll definitely (NOT) waste money or time.
- Jonny L